Developing Business Processes – Saskatchewan Health Authority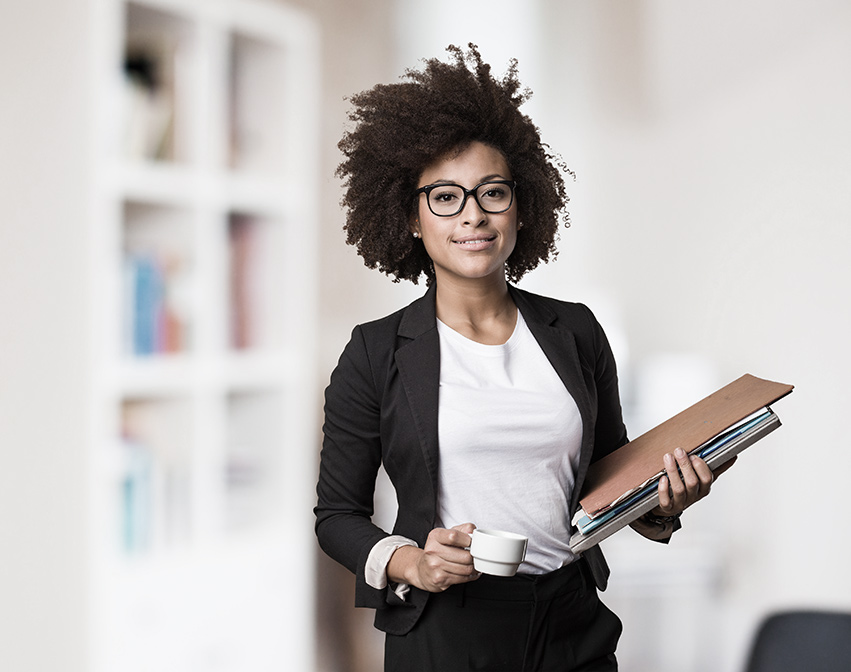 The Goal
The goal of this project was to ensure that every former health region was providing project status reports into the portfolio reporting tools. The existing process was not working, and it had to be reinvented to ensure timely portfolio reporting and ministry of health reporting. Not being able to provide timely reports would mean missing information on the budget, total spend and to forecast cash flows.
Project Challenge
There were no formal documents to define the process and terms associated with the process. Stakeholders were involved, and the work standards were created and circulated to impacted people. Training and coaching was provided to mitigate this challenge.
Project Challenge
Everybody was looking at the process in isolation. The finance department wanted it based on their schedule and the capital and infrastructure department had different goals. Even the way various terms were defined was different in different departments. To ensure consistent reporting to the Ministry of Health, it was essential to report similar numbers for projects, budget, and spend. We helped create one source of information and produced a single report.
Project Outcome
The product of our involvement resulted in defining a future-state process that involved all stakeholders, including the finance groups. Now they have consistent reporting, and since appropriate training was provided to everyone, they get 100% reporting on all their capital projects.
Persistent Stakeholder Engagement
Best-Practices Change Management Techniques
Risk Reporting and Management
Construction Project Recovery – Saskatchewan Legislative Building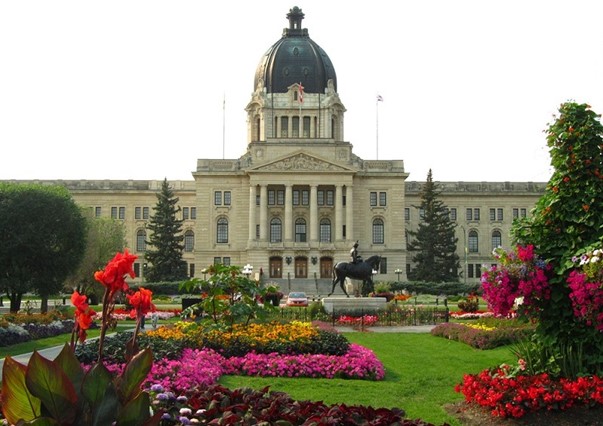 The Goal
This project, meant to modernize and refresh the central legislative building downtown, was stalled for a year and a half. We quickly discovered there wasn't even a project plan in place. Despite this, the previous project manager called an architect only to have her quit after the initial stages of the design work. This project needed a serious recovery effort, and we got the call to come clean it up.
Project Challenges
The dome had hadn't been touched in over a hundred years (literally, since 1908). Since then, there had been piecemeal attempts to keep it functional; but the dome was in disrepair. The copper roof was leaking, and the stone was crumbling. It was so bad that they had installed nets to catch falling stones, some weighing over a thousand pounds.
The copper needed to be replaced and refurbished. This was difficult because it takes a specifically skilled artisan to handle this type of work, which was lacking in Saskatchewan. Additionally, all of the surrounding stone was made of a rare kind of limestone, only found in one part of the world. After a thorough investigation, we determined that it was the rare Tyndall Stone found in Tyndall, Manitoba. Again, we were left without qualified talent as no local tradesperson could do that type of masonry work.
Project Outcome
We laid out a solid plan. However, we had to spend considerable time kiboshing other proposed solutions—one of which included building a brand new construction elevator to move materials. We had to present our plans and change the minds of various stakeholder groups. After exhausting our various construction contacts, we found a local restoration expert and mason to manage the construction. They ensured the limestone and copper got the specific care they needed while we handled the various stakeholder groups, including politicians who occupied the building every day.
Project Outcome
Once all stakeholders and the project team were on board, we could construct a proper project plan. Because the project was so over schedule, we had to get costs under control and resolve contractual issues with vendors. In the end, we rehabilitated the dome with the expertise it required, all with minimal disruption to the legislative occupants. The project recovery was a considerable success and paved the way for a long-standing professional relationship between Midgard and the Ministry of Central Services.
Risk Assessment – Vale Greenfield Potash Mine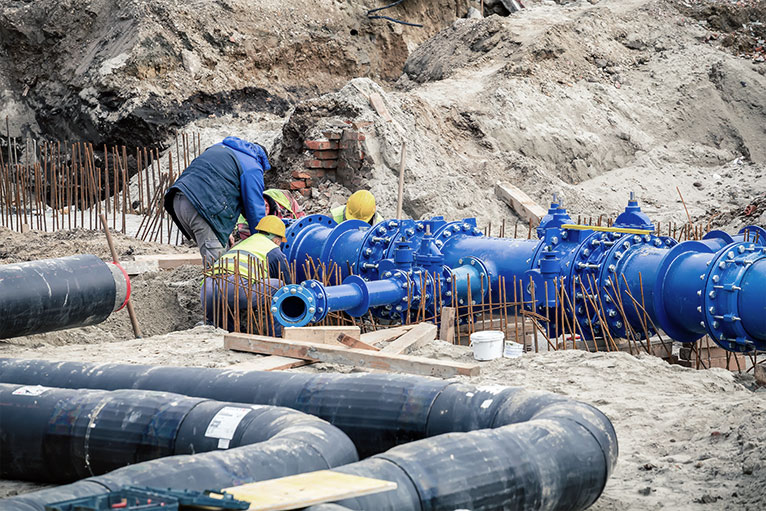 The Goal
The goal of the project was to develop a new water supply system sourced 70 km away from the mine site. The raw water supply was critical to the mine because it would provide the water needed to extract the potash using a solution process. Failure of the project would put the entire operation of the mine at risk.
Project Challenge
Implementing the risk approach involved integrating three separate systems: the raw water portion of the mine, the mine development program, and Vale's corporate risk management approach. We had to work with the client and implement risk workshops to develop a common understanding of how risk management would be carried out. We used an in-room risk management facilitation approach to the workshop to identify risks. From there, we were able to apply best practices to analyze the risks, assign risk owners, monitor the risks, and implement responses.
Project Challenge
With the three disparate entities, all with their own operational biases, we had to take a collaborative coaching approach to all levels of the organization. Without adopting this approach, the risk management methodology would have failed, and risk would have reached an unacceptable level.
Project Outcome
The thorough identification of risk allowed us to understand the potential risks and then take them through analysis. This allowed for clear accountability for risks after we assigned them to risk owners. We ensured the team actively managed the risks throughout. By the end of the project, the organization had clarity surrounding its investment risks. Each risk had been appropriately assigned and would be actively managed. Now, unforeseen events are less of a disruption, and the organization's investments will drive more value.
Best-Practices Risk Management Techniques
Persistent Stakeholder Engagement
Risk Reporting and Management
Coaching and Change Management
Transformational Change – Saskatchewan Health Authority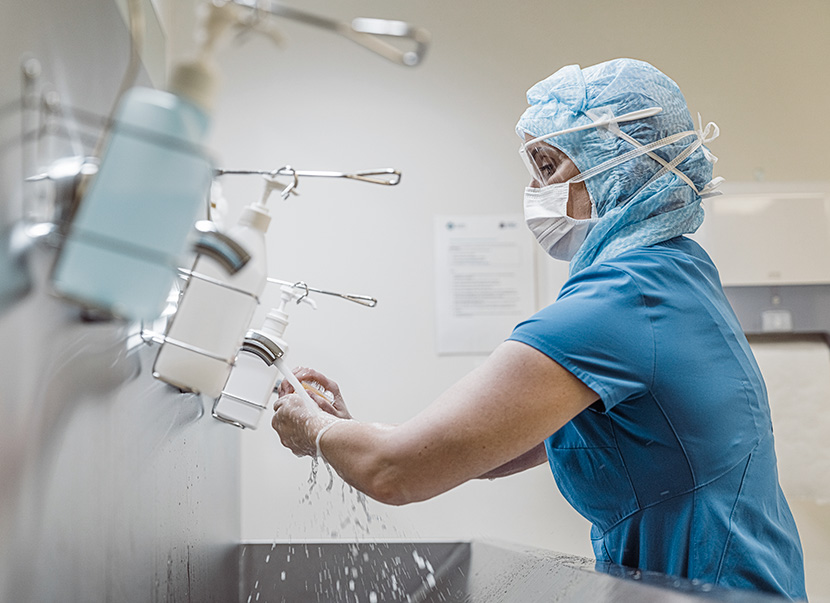 The Goal
We helped transition several operational areas (project delivery groups, operations, and maintenance groups) into new operating procedures. This work includes diagnostic, solution design, process re-engineering, value management, risk management, and training. Successfully implementing the change would allow the organization to deliver more value to the organization, government, and ultimately, the taxpayers. The client had been hesitant to work with consultants due to poor outcomes in past experiences. We had to focus heavily on team building to establish trust so our interventions would be applied.
Project Challenges
The Health Authority had zero experience with value management. We used value management best practices frameworks and associated tools/techniques such as FAST, value engineering, and process re-engineering, all of which were foreign to the SHA staff. It took a careful, people-centric approach to apply these foreign practices. If done poorly, other consultants may have had a tough time creating positive outcomes. They would have likely brought in pre-built, in-house, proprietary solutions and forced them on the client without applying proper coaching and change management techniques.
Project Outcome
Taking the people-first approach, by helping everyone through the change-curve, ensured this project would be a success and that thousands of hours and thousands of dollars wouldn't have been wasted. The process has been value-managed and iteratively improved upon to reach its current state. Training in the new approach helped staff overcome the barrier to utilization. The organization now has an improved flow of information. The work allowed team members that were new to the team (both on the client and consultant side) to get to know each other and build relationships, which has improved performance.
Let's Talk!
(306) 988-0231
Office Address
We are based out of Regina Saskatchewan, but we work remotely accross Canada